AMP represents the perfect storm of opportunities for class-action lawyers and litigation funders. The hard work that precedes a shareholder class action – preliminary discovery of documents – has already been done by the Hayne royal commission. And the sworn evidence of AMP's star witness, the wealth giant's departed head of advice Jack Regan, and AMP's documents are available on the banking royal commission website for all to see. Even though AMP has previously said it will defend the class actions, has filed a defence to that effect and has not set aside an amount for settlement, the expectation is the matter will settle before it goes to court.
As much was said by Phi Finney McDonald's barrister Alec Leopold, SC, who said AMP's admissions at the royal commission were "explicit", "damning" and "extensive" and the case had a good prospect of settling at an early mediation because there was no need to wait for discovery.
'IMF and daylight'
There are external factors at play too. There are more global litigation funders than ever before circling around the Australian class-action scene.
One source close to the case said that two years ago "it was IMF [ASX-listed litigation funder] and daylight", but that had changed.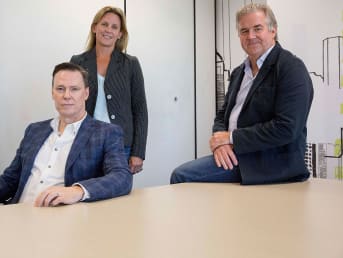 The contest over the GetSwift shareholder class action was a prime example. In that case three law firms – Phi Finney McDonald, Squire Patton Boggs and Corrs Chambers Westgarth – all competed in a so-called "beauty parade" for the prize of running the class action. Each of these firms were backed by global funders Therium, International Litigation Partners and Vannin Capital respectively. Phi Finney McDonald eventually won the contest, but not before it went all the way to the full bench of the Federal Court.
There is another beauty contest in the Quintis action too, with law firms Piper Alderman, Gadens and Bannister Law all fighting for the prize.
But the stakes for the AMP action are much higher and the competition more fierce. The two-day "beauty contest" in room 8A of the NSW Supreme Court was so well attended by lawyers on Thursday and Friday last week that Justice Julie Ward had to adjourn the hearing briefly to bring in more chairs.
The beauty parade took an ugly turn when Justice Ward interrupted Maurice Blackburn's shopping list of its past achievements to ask: Wasn't Quinn Emanuel's lead partner in this case, Damian Scattini, also involved in some of these actions as a former partner at Maurice Blackburn?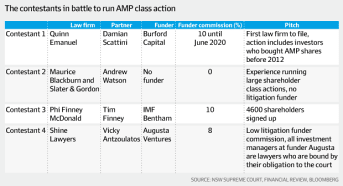 His experience was "on any view more limited and not as extensive as Mr Watson's [Maurice Blackburn's head of class actions Andrew Watson]," Maurice Blackburn's barrister Cameron Moore, SC, said, prompting Quinn Emanuel's barrister Richard Lancaster, SC, to respond: "Mr Scattini and Quinn Emanuel also have vast experience with class actions."
Meanwhile, Phi Finney McDonald in its submission argued its funder IMF is a superior funder to Shine's funder Augusta and barrister Alec Leopold, SC, boasted the other firms would be "jealous of our number [of 4600 investors it has already signed up]".
Price war
It is not just each other's reputation the law firms are intent on cutting. They are engaging in a serious price war. Typically a funder lays a claim to about 25 to 35 per cent of a settlement or court-ordered compensation, but in the case of AMP the beauty parade is driving down commissions, to the benefit of shareholders.
In this case Quinn Emanuel's funder Burford Capital will take a 10 per cent commission if the case is settled before June 2020, and is offering to waive $300,000 in legal fees that have already been incurred to fight the beauty parade.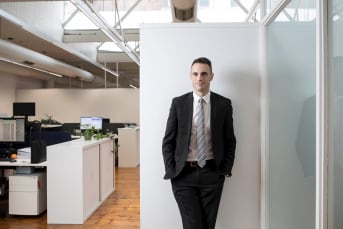 Phi Finney McDonald's funder IMF will take a 10 per cent cut or $2.50 for every dollar IMF spends.
Shine Lawyer's funder Augusta has capped its commission at 8 per cent, which Shine's barrister Ian Pike, SC, says is the "lowest rate that have been offered in class actions in Australia".
Maurice Blackburn, which has now formed an alliance with Slater & Gordon, has cut the funder out of the equation altogether and is running the case on a no-win, no-fee basis.
"My learned friend, Mr Pike, said [Shine's funder IMF] has the lowest funding commission rate in history. We point out that we have a zero rate," Maurice Blackburn's barrister Mr Moore said.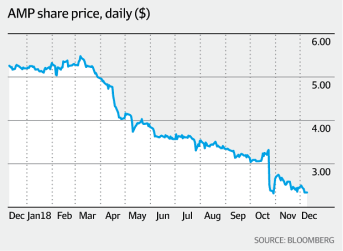 "Well, perhaps arithmetic wasn't Mr Pike's strong form," Justice Ward quipped.
"Clearly not, Your Honour," Mr Moore said.
Justice Ward has reserved the decision.